LESLIE

AND

JULIO

GET

TO

WORK
Meaningful employment can dramatically enrich a person's life, but people labelled with a disability face countless societal barriers that prevent them from accessing productive, fulfilling careers. With the proper support and advocates on their side, however, they can enjoy a rewarding career.
Leslie Vitt has worked as a Case Manager for a supported employment service in Winnipeg for two decades, helping adults labelled with a disability find fulfilling employment and succeed at work independently. She currently supports 17 individuals but has worked with Julio since day one. His progress continues to inspire her, even after 20 years together. 
"Julio is a very respectful, friendly man. He's always wanting to try something new—always willing to give something a go. He's always got a smile on his face," says Leslie. 
Julio was born and raised in El Salvador but moved to Winnipeg in adulthood. He's chatty, social, and gets a kick out of teaching Leslie words in Spanish. He admires the enthusiasm that Leslie brings to the job.
"Leslie is always friendly and cool. She's not shy, and she likes to have fun. She's not a person who's always like, 'I'm really bored!' She loves to work lots," says Julio.
Throughout their work together, Leslie has seen Julio make huge strides, from navigating the transit system to building problem-solving skills and maintaining great relationships at work. Today, he lives by himself in an apartment and is happily employed. Leslie checks in on him occasionally, popping into his place of work and calling him on FaceTime, but most of the time, he manages his own time and tasks at work.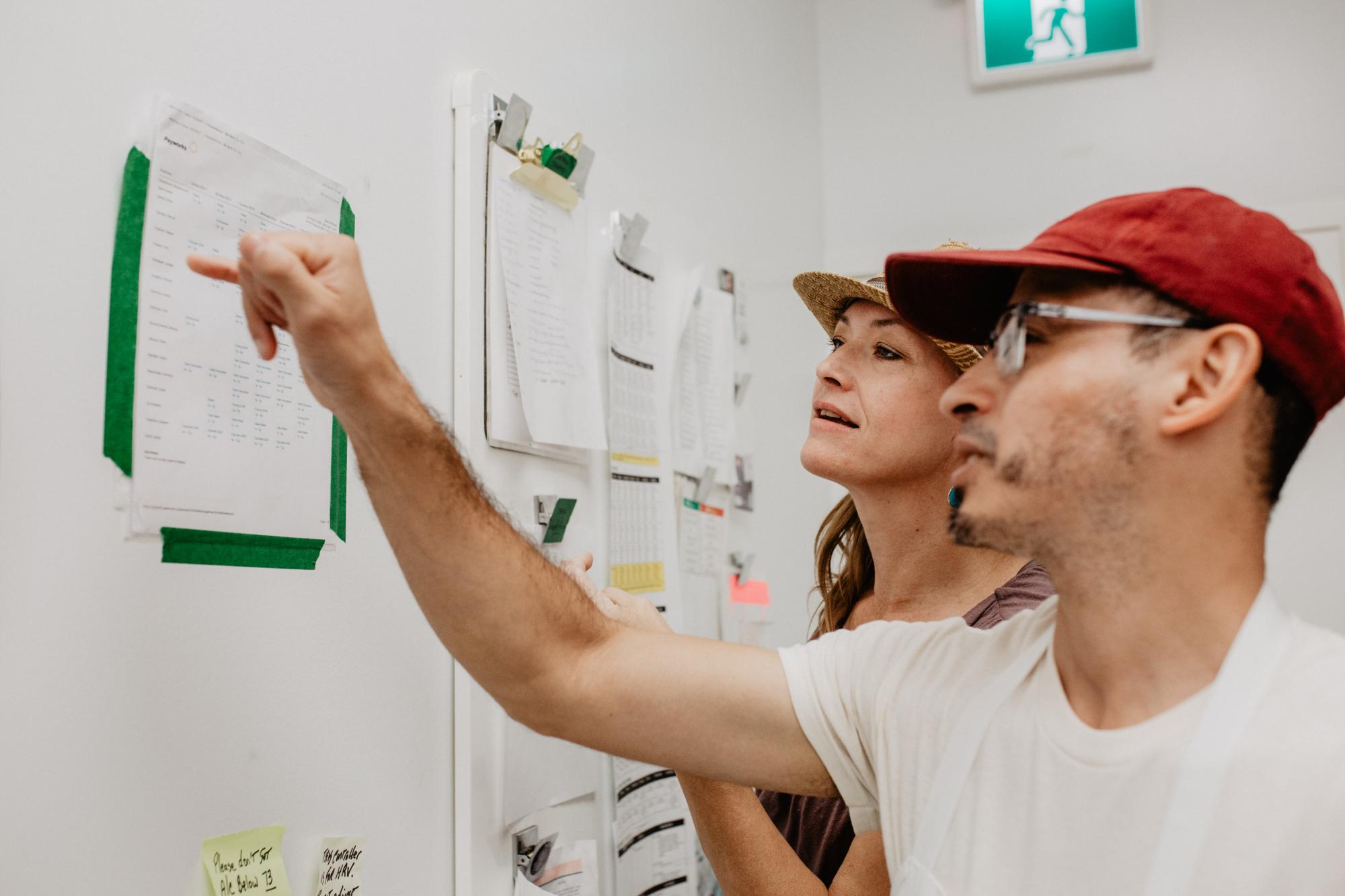 After 20 years, support looks different for Julio, but Leslie's approach has always been to build a genuine, friendly relationship and deep understanding, so she can tailor her support to individuals' needs.
"It's not the kind of job where you can write a manual. We're very person-centred. It's that person and that job—you can never really know that person's needs and (the) support level in that specific role. Many times, it's not a straight line to get from A to Z."  
It's normal for everyone to encounter challenges at work—whether they're simple mishaps or something more complicated, like dealing with a global pandemic. Like many others, Julio was laid off from work. The silver lining was this allowed the pair to get to know each other even better. Julio was thrilled to go on walks and bike rides with Leslie, staying connected and setting new goals to achieve together. 
Once restrictions lifted, Julio was ready to get back to work. He scored two awesome jobs that he loved: washing dishes at the super trendy bakery, Jenna Rae Cakes, and scanning event tickets at Canada Life Centre. 
"I get to spend time with people. I don't watch the games or concerts, but I get to enjoy the fun and talk to the audience," says Julio. 
Recently, Julio was offered a new position at one of his former employers—now with more responsibility and higher pay—and he's over the moon. After such a positive experience with Julio, the folks at Jenna Rae Cakes quickly reached out to Julio's supported employment service to find someone to fill his role. 
"We've loved our experience working with our employees from the supported employment service. Julio and Brian both have a strong work ethic, great attention to detail, and (they're) a pleasure to work alongside. We'd highly recommend working with them, as they take care to find the right match for your business needs," says Ashley Kosowan, co-owner and CEO of Jenna Rae Cakes. 
Every person Leslie works with has their own unique talents and challenges, but that's what makes the job interesting. It's all about helping people find their "thing"—something that motivates them and brings them joy.
"Making it about the person and their interests can be challenging at times, but it's such a reward to watch that person gain independence and find a place where they will thrive, and hopefully do that long-term in a career setting. That's what all of us strive for," says Leslie.
About Direct Support Profession Manitoba
Direct Support Profession Manitoba is a recruitment campaign led by Abilities Manitoba and funded by The Government of Canada – The Manitoba Government. There are over 90 service providers that provide direct support to individuals with disabilities in the province, whether at work, at home, in a day program, at school or in the community—all of which could use your talents. To learn more about becoming a Direct Support Professional or to begin the first steps of your application process, visit here.
For more information about the Direct Support Profession campaign, please contact: Abilities Manitoba at info@abilitiesmanitoba.org.
WHAT

 

IS

 A 

DIRECT

 

SUPPORT

PROFESSIONAL

 (

DSP

)?

You may see the job title change—from Support Staff, Respite Worker, Home Staff, Day Program Staff, Employment Specialist, Key Worker or otherwise—but the goal is always the same: a Direct Support Professional offers necessary support to help people with disabilities thrive—at home, work, school, or wherever life takes them.

You're along for the ride, ready to help the person you support overcome challenges and barriers, celebrate successes, navigate good and bad days, and grow. From tasks like meal prep or personal care like hygiene, to exploring the city or visiting friends, you're there to help them navigate their lives and build skills and independence.